Lewis and Clark, The End Of The Trail
Submitted by Jürgen Eidt on Mon, 2010-08-02 02:53.
Seaside, OR
Finally a sunny day in the summer and I decided to get a 360x180 from Lewis and Clark.
This is a handheld spherical panorama made from 4+Z+N (4 shots horizontal and 1 up, the Zenit, and 1 down, the Nadir):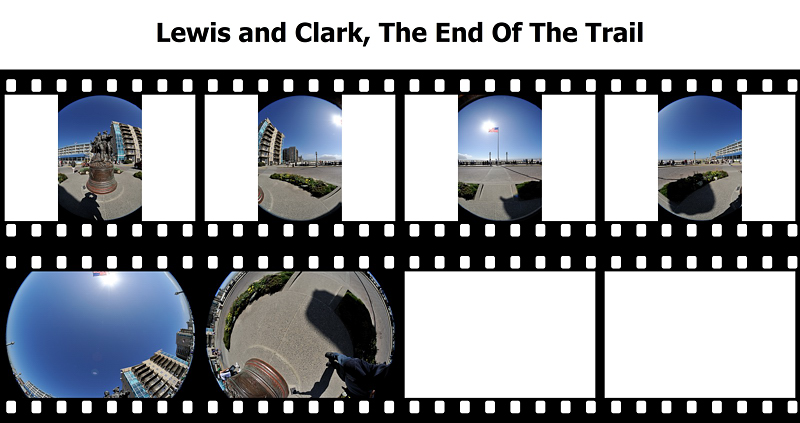 [Created with cPicture, 'Picture Index Ctrl+Y' using Film style border]
Each picture gets its own lens parameter but still the parallax errors are immense because of the handheld, but with some control point adjustments its getting into shape. Later I brought the tripod, but the shade was at the bottom of the socket. Returned some time later again, only to find that the heads of Lewis and Clark are in the center of the shadow of the flag. Tried the 3rd time; the shadow of the pole was now from top to bottom of the statue.
The sun was now quite low, casting an enormous shadow of everything and the first handheld version was with the best lighting I had.
Here it is: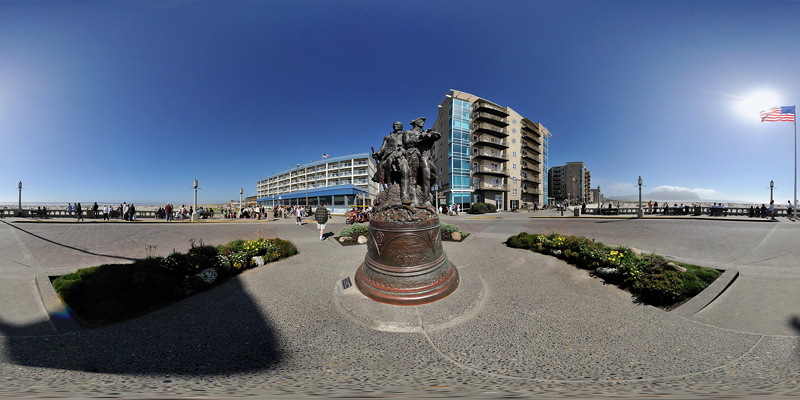 Click here for the interactive 360x180 using VRlight


Here is a side view of the place: